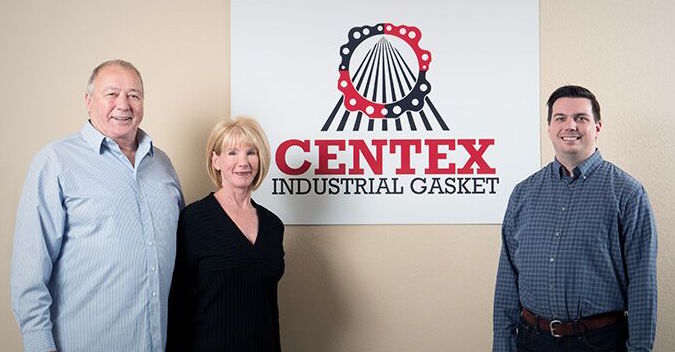 Our Story
"The story of Centex Industrial Gasket began many decades ago. It is the story of a family journey through the widely varied history of the West Texas and Southeastern New Mexico oil and gas patch.
It all began in the early 1950s when Fred Plumlee brought his family to the boom town of Andrews, Texas. Life there was pretty basic, a two bedroom frame home that would frequently fill with red West Texas sand when the sandstorms blew through. But folks made good money and the small community grew and people prospered. The small Oilfield communities grew through the decades and supported thousands of families. But it was a demanding life for the workers with long hours, dangerous work, and the cycles of boom and bust that were an inevitable part of life. There were good times and bad.
Young men were always eager to get in the workforce and start earning the relatively high wages of oilfield hands. Labor laws were often overlooked in those days so a young boy could get hired on at an early age if he knew the right folks. Fortunately, my Dad was pipelining when I was twelve (my Social Security statement shows I made my first contribution in 1962) and I got to join his crew on the weekends. That $1.25 an hour was too rich to pass up. We moved five times from city to city in the area before I graduated from high school. In those years I pipelined, worked in a machine shop, castrated hogs and cattle, worked in a pipe yard cleaning drill pipe, and worked as floor hand on a pulling unit (now they call them workover rigs) in Sundown, Texas. I met and worked with an amazing cross-section of people in those years, some good, some not so good. But we learned how to work, and the satisfaction of seeing the results of that work.
We took that ethic and experience and built a family business in Odessa, Texas which we ran very successfully for thirty two years.
Now we have started Centex Industrial Gasket. We have new blood and old. We have old school technical and business experience working with young people willing to learn and bring new ways of doing things to the table. We are starting with the best of both worlds.
So that is who we are and where we came from. We sincerely hope you will give us a call. Maybe we can do some business, or I can tell you an oilfield story, or maybe we can do both."
-Lanny Plumlee
Our advantages
Our parts are in stock - quick turnaround

Materials meet or exceed OEM standards

Quick quote response online or by phone

Reliable sales personnel with answers when you need them

Special quantity pricing available

Professional "brown box packaging" assembled with quality control and product protection and preservation in mind.

Competitive package pricing